In the glory days of Hen popularity and creativity, I would often cluck about current events, fads, and Britney Spears. For example...
Britney's Solid Advice!
The Hen's 2016 GOP Candidate Guide! (now haunting)
Hot Air and Deflated Balls! (Not GOP-related)
That Pasta Bowl Does End!
Currently, my writing is more sporadic and calculated. But sometimes the universe reinspires with the virus of ambition and creativity. Hello, CoronaVirus! Since it cancelled my hockey game plans tonight and I've just finished binging on the new Hillary docu-series, I'm jumping on the Corona bandwagon for a Hen resurgence! Cheers!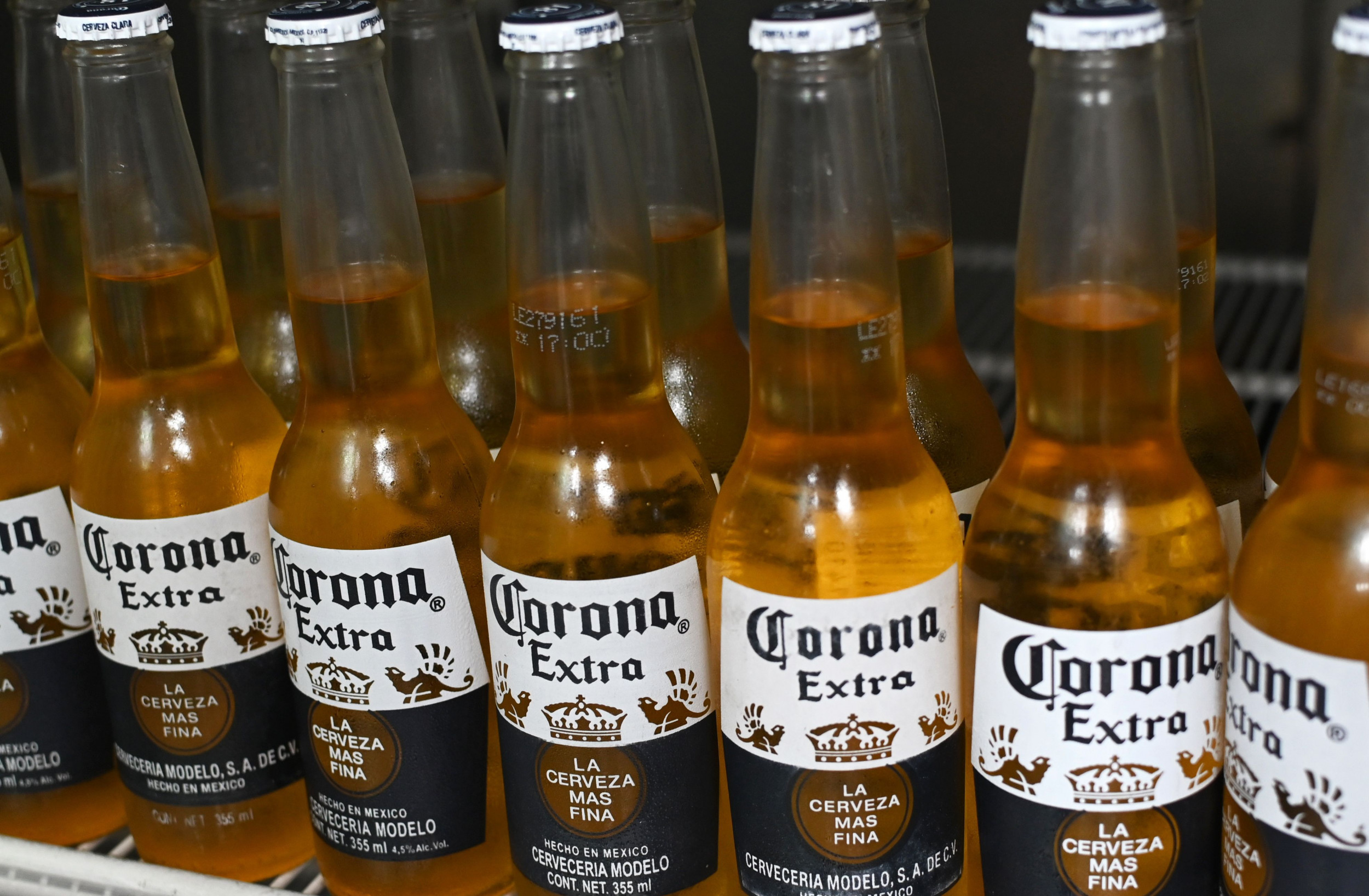 Thank you, Corona!
We are all handling the onslaught of CoronaVirus news differently. Some are trying to live normally and wash their hands more, while others are hoarding paper products and likely wrapping themselves like mummies. Aside from being reborn with purpose, here's what
I'M
doing as we ride out CoronaVirus!
Corona-ready!
Buying Corona. I heard that both a significant percentage of people believe CoronaVirus is connected to the beer and that Corona sales are down. I did my small part to help offset the pure idiocy of many Americans. Are lime sales down too?
Watching (finished) "Hillary" on Hulu. When events are cancelled and the news tells me to stay away from other hens, it's a perfect excuse to binge-watch some new series. I'd been eagerly awaiting the new documentary series on Hillary Clinton. Thank you, virus, for allowing me to watch this sooner than later! No cackles here: this series in wonderfully done! Cliff notes: Hillary has been unfairly villainized much of her public life, she's been a trailblazer for gender equality, sexism is still alive and well, Trump sucks, and Hillary is an incredibly strong human being. But as riveting as those notes were, watch it for yourself while we're all quarantined.
WHAT THE HELL DO U BITCHES WANT FROM ME?
Missing hockey games and losing life purpose. I didn't realize how much of my free time revolves around sporting events until I started losing them. As I've crossed off cancelled events on my calendar all day, I now see that I've accidentally become a sports geek in spite of myself. My personal calendar is now empty. This will either be great for Hen productivity, or you'll see live videos of me quarantined in my coop, cooking soup for 5 viewers.
Consuming-avoiding-consuming-avoiding all news. I haven't been personally concerned about this virus, knowing I am healthy, young(ish), and I am extra conscious of hand washing. I'm doing everything recommended except still showing up to my supposedly-lethal job (see below). But even limiting myself to the quality, calm journalism of NPR, I'm now in a mild inner panic as they report more closures and cancellations than I've seen in my lifetime. I still think we'll all be okay with NPR and hand washing, but it's still a bizarre time. PS- Someone please block CNN for me as a precaution.
staying informed.
Working in flying germ tubes. While I have a heightened awareness of safety and germs working as a flying hen, I don't see more risk in my job compared to others. However, the news has told me I'm walking into Ground Zero stepping into airports and planes. While we've had solid communication and updates on how the virus situation pertains to us, the low cost carrier flies on! I keep refreshing my schedule, hoping I can still get paid for sitting at home. For now, I guess I'm expected to show up to the flying germ tube. Can I ignore all passengers for "safety precautions?"
new uniforms.
Coop, I leave you with the following advice: Wash your hands excessively. Drink lots of water. Read every archived Hen article from the past 10 years. Take vitamins. Don't wrap yourself in toilet paper, even though you can't buy any. Stay tuned for a spike in Hen articles, possibly followed by my next mental breakdown, live!
KEEP READING WHILE YOU'RE COOPED UP!