The Cackling Hen recently pecked at Christina Aguilera, and while there's still more to peck at (try a gym membership, Christina), it's time to put Britney Spears back on the pecking block. Britney has always been a favorite for The Hen, and now that she's on primetime TV with the X Factor, along with a new music video with will.i.am, Britney's back on The Hen!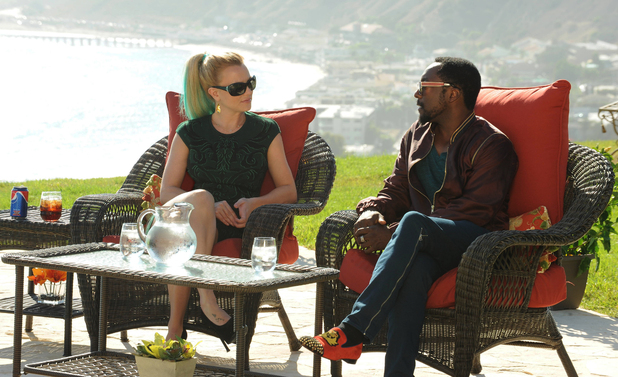 "So, you bring the star power and I'll bring the auto tune."
Wednesday night was a big night for Britney on the X Factor. Not only did she look sharp (thank God she ditched the turtle neck and found a hair brush since an earlier episode), X Factor also premiered her new music video with will.i.am, "Scream and Shout." To be fair, it's will.i.am's music video featuring Britney Spears, since her parts just consist of harmonies, talking, and mouthing her infamous 2007 line, "It's Britney, bitch." But since we lose interest in will.i.am when he's not a Black Eyed Pea, Britney's presence aims to carry this video.