My flying endeavors recently took me to the party capital of the USA: Salt Lake City! The large Mormon population may disagree, but that was the plan reuniting with one of my college hen friends. For 25 hours, we could relive some carefree college partying in the shadow of the Mormon church. Fetch the reality cameras!
yeehaw!
The plan was simple enough. We'd catch up and laugh for hours over a sassy dinner. Then we'd dance the night away with mason jars of liquor, just like in our prime. We may be a little older and a little wiser, with more bills and less energy, but we could still tear the night up and make the dance floor fall in love with us again, right? I'd also tested out the bar 4 years ago with Hens on Ice. We all had mason jars full of fun, so this reboot to SLC had the recipe for success.
The night started exactly as I'd hoped. We cackled for hours over wine and cheese, followed by a hip dinner of pricey artisan tacos and small margaritas. After slamming an energy drink, we were ready to turn heads at the bar with our dance moves and mason jars!
We arrived at the bar to a bizarre sight: a line of hens out of the entrance and down the street. I was shocked and emotionally torn, but we'd come so far and had so much potential that we flapped our way into the line. After 20 minutes of sobering up, we made it to the bouncer. To my surprise, there was no cover, all he was doing was checking IDs.
what night is this?
"What's the big event tonight?" I asked.
"...It's Saturday," said the bouncer.
"Oh." We entered.
The bars were brimming with hens throwing their talons in hopes to get a strictly-measured drink. After fighting off other hens for another eternity, I had my moment with the bar tender and clucked out an order of 6 or 12 double vodka sodas. The bartender informed me that double drinks were illegal in Utah, as was my order, so we settled on a normal drink and shot, neither in mason jars.
After posing like 21 year olds for our photo shoot, we flapped our way to the edge of the packed, sweaty dance floor of actual 21 year olds who appeared to be 12. When Lady Gaga's "Applause" came on, I was ready for our big moment. I shoved the 12 year olds as hard as I could, but we could only create a makeshift stage out of a step into the next bar area. I knew we were stars, but we weren't making a splash in the way I knew we deserved.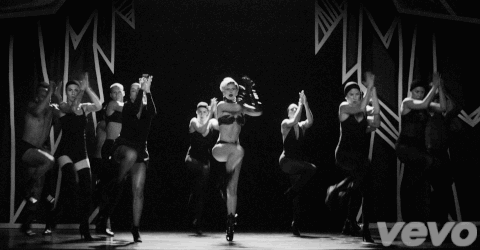 actual footage.
Later, we ran into my friend's former coworker, who'd found the bar more than we had. He was a lovely Utah boy who mispronounced my friend's name and told me he loved me within minutes. He then emphasized how he's one of the few that can pronounce her name correctly (still wrong), followed by berating my gringo Spanish. I love meeting new friends!
We flapped to the bar to get one last measured drink and cap the night as mature hens. We found a drunk girl who was just screaming for screaming's sake. She had moved beyond words and was just screaming. As I stared at her and hated her, I had an epiphany: this trashy, tragic screaming girl was us 10 years prior. (But no one ever hated us, I'm sure.)
As I flew out of the Mormon city the next day, my heart was full after a grand evening with a dear friend. While we had a wonderful night together in the Utah capital, it had truly strayed from my original vision. There had been no mason jars of liquor, no brief blackouts, and minimal positive attention from strangers. But for all this, I was happy, proud, and relieved. I am no longer 12 (21). I am in my late 20s (33). And this I can finally embrace. My favorite part of the evening wasn't the crowded dance floor and being insulted by a stranger. It was the hours I got to spend one-on-one with my friend, drinking wine in her recently-purchased condominium. While I'll continue to make the occasional drunken fool of myself on dance floors (weddings), what I embrace now are these quality moments with people I care about. Maybe I've kind of become an adult.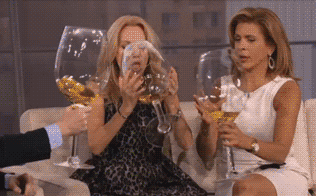 i'm an adult.


KEEP READING!
What I Learned Off the Internet!